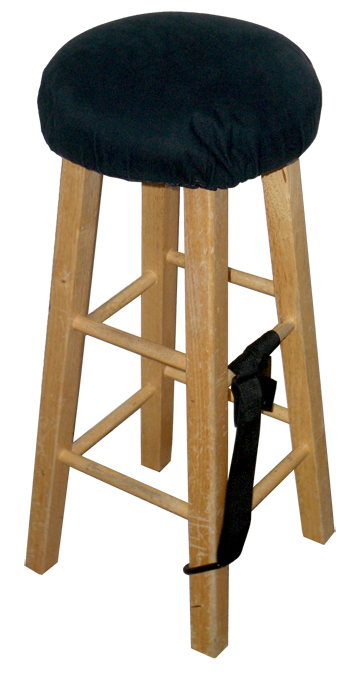 The ButtCradle was originally designed in 2007 as the personal project of a bassist who wanted to find a solution to the discomfort caused by hours of sitting during practice and rehearsal. While a standard pad or cushion gave some relief, it didn't provide nearly the proper ergonomics for the unique seated position of the bass player.
The subtly-sloped cushion of the ButtCradle is made with high quality, high density foam. This design helps the player sit more naturally forward. A small attachment (also foam) is then sewn on for optimal comfort of the front right edge, which can otherwise be chronically uncomfortable. A durable canvas cover is installed over the cushion and around the edge of your stool. A traction pad on the bottom of the cushion keeps the ButtCradle from sliding or rotating once installed.
The ButtCradle installs very snugly and is built to last thousands of hours of comfortable bass playing. Read what others are saying or order your very own.
In 2015, several new bass accessories were debuted under the ButtCradle brand.